Episodes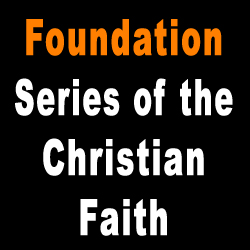 Wednesday Nov 15, 2017
Wednesday Nov 15, 2017
Pastor Kerrigan Skelly teaching on the the Christian Marriage & Family.This is the third teaching, in this Foundation. In this teaching, Kerrigan discusses these issues, regarding the Christian Marriage & Family:
-The Proverbs 31 Women
-Foxes in the Vineyard (Things that can DESTROY a Marriage)
-Single/Unmarried Christians:
-Courting vs. Dating
-Infatuation vs. Love
-Knowing When to get Married
-Knowing Who to Marry
-Preparing for Marriage
This video is a part of the Refining Fire Fellowship http://www.refiningfirefellowship.com "Foundation Series". It is a series of teachings, going through some of the foundational doctrines of the Church:
-The Trinity
-The Bible
-The Doctrine of Sin
-The Doctrine of the Atonement
-The Doctrine of Holiness
-The Doctrine of the End Times
-The Doctrine of the Church
-The Doctrine of Prayer, Praise & Worship
-The Doctrine of Heaven, Hell & Hades
-The Doctrine of the Great Commission, etc.
There will be multiple videos on each topic covered. This series is geared towards the new believer and/or the believer who has no local Church body to fellowship with, in this Apostate Age. Be sure to check out the whole series.